Definition:
R.J. Clausius deduced an equation for the pressure of an ideal gas from the above assumptions of kinetic theory. This equation is called kinetic equation.
Mathematical equation: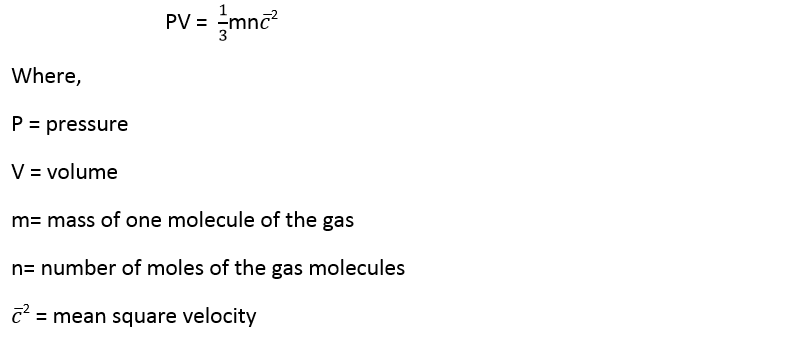 Explanation:
Since the molecules of a gas under the given conditions don't have the same velocity, therefore mean square velocity is considered.
If there are n1 molecules with velocity c1, n2 molecules with velocity c2,
Then,